I've done a lot of general reading about my two main interests, jazz and baseball. Histories, biographies, collections of reviews, stories and reportage, you name it. It's odd, but every once in a while in a lifetime of random reading, two unrelated subjects can intersect and lead to the very same little dot in time, like two different GPS locators of history.
Over the course of thirty-five years of this indiscriminate rambling around in the past, I chanced to run across two passing references to a major event which I'd never heard of before. It had nothing to do with jazz or baseball, but came up anyway: the 1938 New England Hurricane. The first of these came in a baseball book, but didn't mention the storm by name or date. The other was in a book on jazz by Richard M. Sudhalter called "Lost Chords", from a chapter dealing with the great trumpeter Bunny Berigan. I'm woolly-headed at the best of times and not a weather buff, and because I read these two books about twenty-eight years apart, I didn't realize until recently that each story referred to the same storm, or how bad it really was.
The baseball book mentioned earlier is "Baseball When the Grass Was Real" by Donald Honig. It's an oral history in which Honig looked up ballplayers who were active between 1925-45 and had them tell the stories of their careers informally. The result is a vivid portrait of baseball in that time, a wonderful, lively and informative read packed with stories of legendary characters and events.
Honig did a great job of choosing the players who would tell their tales. Some were famous stars, Hall of Famers like Bob Feller, Lefty Grove, Johnny Mize and Charlie Gehringer. Others were more obscure players whose careers went in interesting directions, like George Pipgras, who pitched for the famous 1927-28 Yankees then later had a long career as a major-league umpire. Or Cool Papa Bell, a blazing fast superstar of the Negro Leagues who often played against white major-leaguers in barnstorming or exhibition games. Or Max Lanier, who pitched for the great Cardinal teams of the early 1940s, then jumped to the short-lived Mexican League in 1947 and had to fight tooth-and-nail to get back to the big leagues.
One of the most entertaining entries is that of one of the lesser-knowns, Elbie Fletcher. Massachusetts-born, he was a handsome, very popular player with the Boston Braves and Pittsburgh Pirates from 1934 to 1949. He was a slick-fielding first baseman, a light but good hitter with a .271 average and a lot of walks. Unfortunately, both the teams he played for were bad, but this doesn't get in the way of his humour.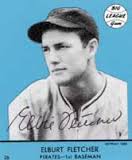 Right off the bat he strikes a kidding tone, saying that he always tells people he's in the Hall of Fame, and when they look at him like he's nuts, he explains. In 1938, Cincinnati's Johnny Vander Meer became the only pitcher to throw consecutive no-hitters. Fletcher's Braves were his first victim and in the exhibit about this in the Hall there are enlarged box scores from each game. In the first one you can see Fletcher's name: E. Fletcher, 0 for 2.
He tells a funny story of being a green, 18-year-old rookie at the Braves' 1934 spring training camp, wide-eyed at the glamour of big league life. He was amazed that he could go to breakfast with the other scrubs and order anything off the menu and just sign for it. There was an item he'd never heard of called the breakfast steak. He was reluctant to order it because he didn't want to look like a hotshot, but his appetite got the better of him. He ordered it and the waitress didn't even bat an eye. It was delicious, so he had it for five or six days in a row with predictable results: he got to feeling sick and all bound-up inside. Braves' manager Bill McKechnie was a very kindly man and heard about this, telling Fletcher after practice he wanted to see him in his office the next morning at 9:00 sharp. When Fletcher arrived, McKechnie gave him an enema kit, explaining what it was for and how to use it. Then he added, "From now on, you're having breakfast with Hank Gowdy."
Gowdy was an old-timer Braves coach, right out of central casting for "crusty yet benign." He'd been the catcher on the 1914 Miracle Braves team and was a World War I hero. By 1934 he was a tough old bird with a lined, leathery face like an ancient catcher's mitt. The next day he ordered breakfast for Elbie in his Wallace Beery voice – "Prunes and All-Bran for the kid."
Fletcher also mentions that it helped to have some jokers and pranksters on a bad team to lighten the load of all the losing. The live-wires on the Braves were catcher Al Lopez, second baseman Tony "Cooch" Cuccinello and pitcher Danny "Elbows" MacFayden. MacFayden had been wearing the same ratty old pair of white loafers for weeks, they looked just terrible. He kept them neatly lined up in front of his locker so he could slip them on after dressing and be on his merry way. One day when MacFayden was in the shower, Lopez and Cooch nailed the shoes to the floor, then took a razor blade and sliced all the way around the sole of each one, leaving the tops hanging by a thread. When MacFayden finished dressing, he slipped on the shoes, took a couple of steps, then stopped dead and almost fell on his ass, wearing only two flaps of leather on top of his feet. The laughter went around the clubhouse and brought out manager Casey Stengel, who just shook his head at the sight of MacFayden, stunned and staring back over his shoulder at the shoes nailed to the floor.
Fletcher then goes on to say how windy old Braves Field was. Because of its location and configuration, there was always a stiff breeze blowing in from right field, and often flyballs that should have been long home runs were easily caught by the rightfielder. It was so bad that Elbie once asked Lopez at spring training what he'd done over the winter. "Well," he said, "now and then I'd turn on the electric fan and sit in front of it and think of Braves Field."
In a September,1938 afternoon game against the Cubs, Fletcher noticed the wind was whipping up stronger than usual and the sky was getting dark, but they kept playing. Then a big billboard behind the left field fence blew down and the infield dirt was whirling around pretty good. Occasionally somebody's hat would blow off, but still they kept at it. Then a Cub hitter lifted a pop fly over first base that Fletcher called for, then the shortstop was calling for it, then the leftfielder and finally it blew right out of the park, an infield fly-home run. At that point, the umpires called the game, and it wasn't until Fletcher left the ballpark that he realized what was going on and the enormity of the storm. "I could barely drive home, it was so awful, with trees lying all over the street. But that's how bad the wind was in Braves Field – we were playing in a hurricane and didn't know the difference!"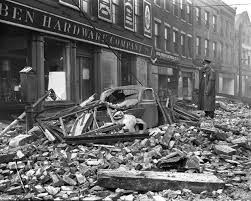 I read this book in about 1978 and among all the other amusing stories, this one didn't really register. It was a funny anecdote about how windy that park was but I didn't really give it a second thought, I remembered the story about the shoes much better. Over time, my flimsy paperback copy of the book fell apart from overuse and I moved on.
Many years later I read Sudhalter's book, a massive, wonderful tome subtitled "White Musicians and Their Contributions to Jazz 1915-45." Like everything else in the book the chapter on Bunny Berigan is very detailed, but the following are the essential details. He was the second coming of Bix Beiderbecke, another immensely gifted white trumpet player undone by fatal alcoholism. Other than Louis Armstrong, Berigan was probably the greatest jazz trumpeter of the 1930s. He had everything on the horn: a huge range, including a unique ability to play in the cavernous low register. Massive power, enough to handle playing lead. A luminous, majestic, burnished sound that seemed to soar with great emotional impact. And he was a dazzling, inventive improviser with beautiful phrasing, able to knock off solo after solo full of drama, romance and surprising melodic turns. He really got to people in a big way. All of this made him a valued sideman on countless recordings in the busy New York recording scene and a star soloist with both the Benny Goodman and Tommy Dorsey bands. He became too big a star to remain a sideman and formed his own band, which proved disastrous in his case.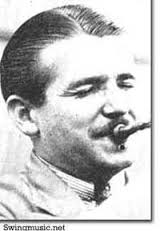 The epic drinking eventually destroyed it all of course and inevitably killed him – advanced cirrhosis at 33, in 1942. To give you some idea, here's a quote from Pee Wee Erwin, a similarly good, hard-drinking trumpeter of that period, though not as gifted or prominent. Erwin was once asked if he and Berigan ever appeared together and he said no, never. But then he corrected himself. "No, wait. We made regularly scheduled appearances at Hurley's Bar and Grille. In fact, the last time I saw Bunny was at Hurley's. We were having breakfast together – four martinis apiece."
Beyond the drinking, Bunny didn't have the character to be the leader of a big band, he lacked the necessary discipline, sense of responsibility and organizational skills. The band was excellent musically, had good arrangements and a core of fine musicians devoted to Berigan. They even had a big hit record, the celebrated 1937 version of "I Can't Get Started" with Bunny's vocal and stirring trumpet solo. Even so, his pathological boozing undermined it all and the band limped along through mid-1938 in increasing chaos, debt and low morale, Berigan perpetually loaded.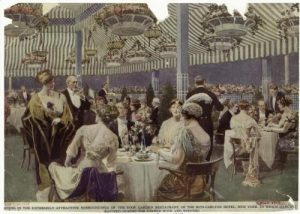 Bookings were getting rarer, but there was one plum gig on the horizon that might reverse the band's fortunes: a two-week engagement at Boston's swankiest hotel, the Ritz-Carlton. It would be a high-profile, well-paying job in the hotel's famed Rooftop Garden, with its huge striped awning. Berigan called an afternoon rehearsal at 3:00 in the rooftop club before their opening night on September 21st. He was none too sober even at that hour, but as the band assembled it was apparent something much more than this was wrong: the extremely strong wind. Trumpeter Bernie Privin recalled, "It was making this kind of howling noise and coming up in gusts. And the sky had gone a funny yellowish color. It was scary."
Berigan was about to count off the first tune when a savage blast of wind sounding like a keening banshee ripped a strip off the awning and the entire roof began shuddering. Hotel staff ran to mend the first tear just as a second huge gust tore the opposite end loose. The sky was quickly blackening and the winds rose higher, now with lashing rain. Suddenly there was a ghastly sound of ripping and scraping together and an even more powerful blast of wind tore the entire giant awning away and sent it flying off into the whirling sky, leaving them without cover. The Rooftop Garden was a desperate frenzy of crashing music stands, careening sheet music, instruments and chairs as the horrified sidemen dove for cover, holding onto whatever they could, leaving their stoned leader still dazedly trying to count them in.
It was a miracle that no one on the rooftop was killed that day, though the incident pretty much dealt Berigan's band a death blow. Not only was the all-important two-week engagement gone – the Rooftop Garden was utterly destroyed and would be permanently closed – but a bunch of the music and some instruments were irretrievably lost, blown to God only knows where. Already hanging by a thread, the band's back was broken by the wind which ruthlessly blasted its last hope away just as it had the striped awning.
Compared to Elbie Fletcher's account, Sudhalter's description is much more serious and dramatic, like the hurricane itself. It had quite an impact on me when I read it, but it had been so long since I'd read Honig's book I still didn't make the connection. Recently though I bought a new copy of the Honig book and have been reading it again with much pleasure. When I came to Fletcher's chapter and the passage about the wind in Braves Field, the coincidence slowly came into focus, snapping into place with a satisfying click. "Wait a minute……Boston. September, 1938……It has to be the same storm that nearly killed Berigan and his boys." It's not a big deal really, but I love it when stuff like this happens; I get a small, tingling thrill when things bump into each other like this. It was a small Stanley and Livingstone moment – "The 1938 New England Hurricane, I presume?"
Finding out more about the storm was a breeze, if you'll pardon the expression. I'd no sooner typed "1938 New…." in the Google search window when a bunch of sites popped up. It was the worst hurricane ever to hit the area and the first really bad one since 1869. Because New England is not exactly hurricane central and weather tracking was more primitive back then, the storm hit with utter surprise. It was the Pearl Harbour of hurricanes and the Boston-born Sudhalter says that to anyone growing up in the region, the date of September 21, 1938 carried the same import that December 7, 1941 would later. The hurricane touched down about noon on Long Island, found a convenient trough between two pressure-fronts and hurtled northward, gathering a locomotive's head of steam and spitting death and devastation along the way. As it approached Boston, it was moving at well over 100 m.p.h. Two-thirds of the boats in Boston Harbour sank, it killed over 600 people and caused about $600 million in damage, reaching as far north as southwestern Quebec.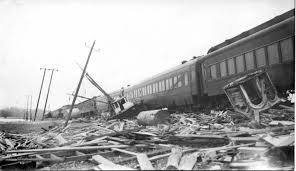 I was eventually going to write about all this anyway, but a violent thunderstorm I experienced recently has moved me to do so now. Three friends and I were returning by car from a Sunday ballgame in Buffalo, and somewhere south of St. Catharines it suddenly hit hard: heavy, heavy rain, wind, thunder and lightning, it was King Lear city. It slowed us to about 50 k.p.h. and had to have lasted about 65 kilometres, well over an hour. At one point the car we were in was hydroplaning and each of us said it was the heaviest, longest thunderstorm we'd ever driven through. It was both scary and exciting, a reminder that no matter how in control you think you are, or how much order you try to impose on your life, nature is powerful enough to flick all of it aside in a flash.
It's kind of like that in playing jazz. You spend years in the orderly process of practicing and studying to gain control over your instrument and music itself, but when you're about to improvise with some other players, you give up that control to an extent and walk out onto the high-wire with no safety net. In the moment when a tune is being counted off, all is still and quiet, but when the downbeat hits – boom, all kinds of hell can break loose.
Baseball is like that too. It's a seemingly logical game, and nothing can happen while the pitcher is holding the ball; all is order, repose and silent anticipation. But as soon as he winds up and throws it toward the batter, he surrenders that control and all kinds of crazy stuff can happen, and quite often does.
I think it's one of the things I like about both jazz and baseball: the blink-of-an-eye switch from sureness to uncertainty, knowing to not knowing, stillness to action. It keeps you on the edge of your seat, wondering, "What the hell is going to happen next?"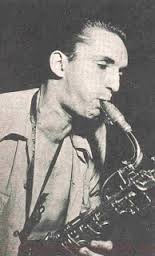 ** For those of you who have never heard of Serge Chaloff, he was from Boston and was one of the greatest baritone saxophonists in jazz history. I borrowed the title for this piece from one of his better-known tunes and records, "Boston Blow-Up." Though a great musician, he was a sick, incorrigible character, a notorious junkie who acted as a kind of Pied Piper of heroin. When he was playing in Woody Herman's famous "Four Brothers" band in the late '40s, Chaloff got a lot of the younger musicians in the band hooked on junk.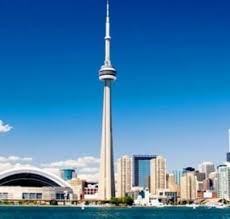 The first time I ever played with Boston-born drummer Jake Hanna was around 1982 in Toronto when the CN Tower was relatively new. Jake noticed it on one of the afternoon walks he loved to take and referred to it as the "Serge Chaloff Memorial". It took me a minute, but then I got it and doubled over – of course it resembles a giant syringe.
Anyway, Woody hated Chaloff for his drug pandering and wanted to fire him, but Serge got wind of this when the band was playing a gig in Boston. He'd committed the entire baritone sax book to his photographic memory and one night during a break he threw the whole thing off a balcony behind the club into the Charles River below. Later, he was standing out on the balcony with Woody and some of the guys and pointed to the debris floating down below in the water. He said, "Hey Woody, you see all that paper in the river? That's your baritone book, you can't fire me now." Woody was outraged, but had to wait and hire someone to re-copy all the baritone parts before he could ditch Serge. He eventually did this, but it took a while. Woody told me that he got even in the meantime though. A while later he and a bunch of his musicians were having a drink in a very densely-crowded New York bar. He really had to pee, but wasn't looking forward to squeezing through the crush of people on the way to the washroom. But he noticed he was standing right next to Serge at the bar, so he just unzipped and peed right into Chaloff's pants pocket. Any port in a storm, as they say.
© 2012 – 2017, Steve Wallace. All rights reserved.