Since the beginning of January, singer John Alcorn has been presenting a weekly songbook series on Saturday nights at the 120 Diner. The relatively new venue is so-named because it's located at 120 Church Street, just below Richmond and immediately south of McVeigh's Irish Pub, a fixture on that corner for as long as I'd care to remember, and maybe even longer than that. As the name and outward appearance would suggest, 120 Diner is a casual venue, but nevertheless a successful one from the standpoint of presenting music, particularly cabaret. Alcorn's approach is somewhere between cabaret and jazz: there's a lot of respect for the songs as originally written, but also a high dosage of improvisation, both in solos and accompaniment.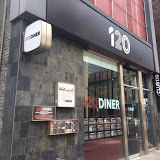 The diner is intimate, seating only about 60 people, with a small raised stage ideal for a trio, and good natural sound. Alcorn booked Reg Schwager and me – his regular band – for the residency, which was to run through the end of February. Reg and I have had to miss a few nights owing to prior commitments, but the three of us have thoroughly enjoyed playing the room and Alcorn has typically done a nice job of music programming. He began with an evening of Cole Porter on January 7, and continued with the other five major Broadway songwriters – Irving Berlin, Richard Rodgers, Harold Arlen, George Gershwin and Jerome Kern, rounding out the eight weeks with evenings devoted to songs associated with Chet Baker and Billie Holiday. Toward the end of February, we were unexpectedly held over through March – holdovers just don't come up in jazz much anymore – which left Alcorn scrambling for composer ideas. On such short notice, he returned to Cole Porter this past Saturday, repeating some of the songs from the first week, but working in some others as well. The return to Porter got me to thinking about his songs and suggested this post…..
Cole Porter was just a tad prolific. He wrote over 1,000 songs in a career that spanned 43 years, so it's impossible to say that there's such a thing as a "typical" Porter song. Nonetheless, the first thing that goes through one's mind when thinking of him is "long songs". More than any of the other major songwriters, maybe even all of them combined, he loved to write in long-meter, resulting in songs that are 64 bars long rather than the more usual 32. The most famous among these are "I've Got You Under My Skin", "I Get A Kick Out of You", "Love For Sale", "I Concentrate On You", "Just One Of Those Things", "All Through The Night", and "From This Moment On". Others, like "So In Love", "It's All Right With Me", and "In The Still Of The Night", have an extra eight bars, extending to 72 altogether.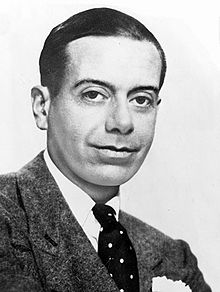 Sometimes Porter split the difference, writing songs 48 bars in length, which is still pretty long. "Night And Day", which many consider his greatest song, is an example, consisting of three 16-bar sections arranged in an A-A-B form. His eccentric "I Love You, Samantha" from the 1956 movie High Society, is also 48 bars long, with an A-A-B-C layout. And one of his lesser-known gems, "Dream Dancing" is 52 bars, in a 16-16-8-12, A-A-B-C form.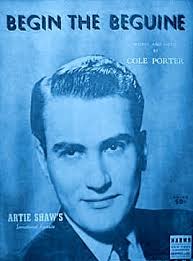 He took it to ridiculous extremes with "Begin The Beguine", which clocks in at a whopping 108 bars – a thankfully rare example of (almost) double-long-meter. As I've noted in these pages before, Alec Wilder described it in his book American Popular Song: The Great Innovators 1900–1950 as "a maverick, an unprecedented experiment and one which, to this day, after hearing it hundreds of times, I cannot sing or whistle or play from start to finish without the printed music … about the sixtieth measure I find myself muttering another title, End the Beguine." Nevertheless, it was a career-changing smash hit for Artie Shaw in 1938, which didn't do Porter's bank account any harm either.
For someone who had such great and lasting success, Porter's career looked to be a non-starter in the early going: his first two shows, written in 1916 and 1919, were flops, and his first hit, "Let's Do It, (Let's Fall In Love)" didn't come until 1928, when he was 37. To put this in some perspective, George Gershwin was 38 when he died. Porter's breakthrough song was from the show "Paris", made popular by the sultry Irene Bordoni, and it launched his meteoric career. At first glance, "Let's Do It" is a standard 32-bar, A-A-B-A song, but look again. The full version has five choruses of riotously funny and risqué lyrics about the erotic escapades of the animal kingdom, bringing it to a total of 160 bars. Alcorn, bless him, does all of them with three key-changes in his show-stopping rendition.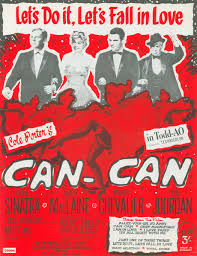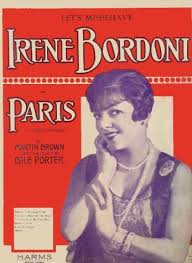 With so many of these magnum opi, one could be forgiven for thinking of Porter as "the guy who wrote all those long songs". But, while double-meter was definitely a trademark, he also worked in the 32-bar form like everyone else, he could write short stories as well as novels. While the 32-bar form may have been common, Porter's shorter songs were distinctly his. Very few of them fell into the usual A-A-B-A pattern; many were A-B, or A-B-A-C in format. They were marked by his own urbane and witty lyrics and by a very daring and sophisticated sense of harmony. He was fascinated by the dialectic between major and minor tonality, often mixing the two in different ways, as we shall see. These complex qualities give Porter's songs a modernity which is a big reason they have been performed constantly right up to today. What follows is a chronological survey of a baker's dozen of Porter's most enduring 32-bar songs, with some details and a noted recording of each. It is by no means complete, otherwise we'd be here till Christmas; as it is, we may be here till the end of Lent. These are the shorter Porter songs which have found a permanent place in the jazz repertoire, whether he liked it or not.
"Looking At You" – 1929. While the market was crashing and the depression getting under way, Porter's stock was rising – he would have two hit shows in 1929, which would produce three of his most lasting tunes. "Looking At You" is one of the lesser-known ones and is not performed as often as it deserves to be. I first came to like it in the '70s from hearing it on a wonderful album by the Ruby Braff-George Barnes Quartet, with Wayne Wright on rhythm guitar and John Giuffrida on bass. With an A-A-B-A form, it's in many ways an atypical Porter song, and if I didn't know better I would guess it was by Richard Rodgers. It has a very symmetrical, simple and diatonic melody characteristic of Rodgers and is less quixotic than many of Porter's later songs, but is beautiful nonetheless. Here's a lovely version of it by Lee Wiley. The tempo could be faster and the arrangement is a bit stilted, but she captures the ingenious words very nicely, especially those from the second eight: "What is this light, that shines when you enter, like a star in the night? And what's to prevent it from destroying my sight, when you centre all of it on me?"
"What Is This Thing Called Love?" – 1929. From the show Wake Up and Dream, this is the only other A-A-B-A song among these thirteen, but there the similarity to any other song ends. It has taken an exalted place in the jazz repertoire similar to "I Got Rhythm", "All the Things You Are", and "Body and Soul"; if Porter had written nothing else, he'd still be important. The song is a very minimal distillation of big ideas, and speaks volumes. It also marks the beginning of his major-minor fascination. It's in the key of C, but begins on a C7 flat-nine chord, which leads to the subdominant F minor. Porter seems poised to lead into C minor at the conclusion of each A section, but resolves at the last moment to C major. These and other dramatic features have made it an imperishable vehicle for improvising and it's also proven very adaptable in terms of tempo: it was intended as a somber and slow ballad, but also works nicely in various medium grooves, and at breakneck speed.
It's been recorded countless times, so picking a favourite example was extremely hard. I wanted to demonstrate how it works for a singer but also as a vehicle for jazz exploration, so I've chosen two versions. The first is by Billie Holiday in 1943, at a perfect medium tempo. Joe Guy and Tiny Grimes are the featured soloists on trumpet and guitar. Billie knew what this song was all about: the phrase "You took my heart and threw it away" could have been written for her exclusively.
And one of many favourite instrumental versions, by Bill Evans, Scott LaFaro, and Paul Motian. The timeless song brings out some of the longest and most dazzlingly elastic lines the pianist ever played, in one of his greatest recorded solos.
"You Do Something To Me" – 1929. From the show Fifty Million Frenchmen, this is an unusual song, even for Porter. It's an A-B-C-D form, or perhaps A-B-C-A1. It's relatively simple except for the C section (ostensibly the bridge), which has some ingenious harmonic moves and finishes with a series of chromatic two-fives that had beboppers drooling. It has an old-time Tin Pan Alley quality, which, if mishandled can seem hokey in a show-biz, Busby Berkeley way. But not so in this version by Sonny Rollins, who has always shown a fondness for this kind of old chestnut. Sometimes he kids these songs, but not here, he digs into it deeply. Three times he deals with the beguiling bridge, out of tempo – alone off the top, in the middle after Jim Hall's fabulous solo, then again toward the end. As always amid his inventiveness he swings with terrific muscle, abetted by Hall, Bob Cranshaw and Ben Riley.
"You're The Top" – 1934. Porter really began to hit his stride in the '30s. This song was from his show Anything Goes, which, apart from the title song, also yielded "All Through the Night" and "I Get A Kick Out Of You". "You're the Top" is more of a singer's song than a jazz tune, but Anita O'Day shows it can be both. I'll confess I included the song here just as an excuse to share this delightful version. It's taken at a perfect tempo, including the verse. Billy May's typically insouciant arrangement uses splatting trombones throughout as a pivoting set-up to O'Day's ebullient vocal. After two choruses of Porter's lyrics, Alvin Stoller turns up the heat with sticks on cymbals and Anita gives us a chorus of her own words with jazz references – "You're the Bop". Her delivery of "Lester Young" – rhymed with "sung" – always brings goosebumps. She ends with a short, sassy little scat; this track is the stuff of joy.
"Why Shouldn't I?" – 1935. This is another one of Porter's under-performed songs, but a gem full of little musical marvels. It has a rare A-B-C-D form, and there's a dramatic key change to E major from C at the end of the second eight. The lyric during this modulation is an example of Porter at his most stirring: "That upon this earth, love is all that is really worth thinking of." This sets up the wistfully dark bridge starting in D minor, which, as Alcorn discovered this past Saturday, is not easy to sing. I was hoping to include the wonderful version Paul Desmond, Ed Bickert, Ron Carter, and Connie Kay recorded on PURE DESMOND, but surprisingly it wasn't available on YouTube. In fact, there weren't many clips of it, but I found this video of Rosemary Clooney doing it live on TV, with a Jimmy Durante introduction. Rosie doesn't need the frou-frou of extra reverb and strings included here: as always, she sings with great warmth and sincerity, and that's enough.
"You'd Be So Easy To Love" – 1935. Along with "I've Got You Under My Skin", this was written for the movie Born To Dance. The song provides another example of Porter's signature major-minor explorations. It's in G major, but the opening Am chord is not the typical two-minor chord it appears to be, it's a true A minor followed by a D minor (or Bm7b5). After this, Porter goes to the standard Am7 – D7 and on to G. It took me years to understand this small detail, but it's what sets this song apart, along with the little chromatic touches in the melody. There are many fine records of it, but I'm going with the Charlie Parker version from one of the BIRD WITH STRINGS albums: he certainly has his way with it. Of course Bird sounded great on blues and bebop tunes, but I've always loved hearing him play songs. Notice that this clip moves to an image of a Parker CD which is a compilation of many Porter tunes. This should give some idea of the standing Porter's music had with jazz greats.
"At Long Last Love" – 1937. This is a beautifully constructed A-B-A-C tune, a straight-ahead loping swinger all the way. I've always enjoyed playing on its stately changes, more so in recent years. Frank Sinatra basically owned it, the only question being which of his versions to use. There's a knockout live one from an impromptu 1959 tour Sinatra did in Australia with his pianist Bill Miller and Red Norvo's quintet featuring a young Jerry Dodgion. The CD of this material was released in 1997, but alas, no YouTube. Sinatra recorded two studio versions – in 1957, with a Nelson Riddle arrangement – and in 1962, arranged by Neal Hefti. Frank hits it out of the park on both, but I much prefer the Riddle chart, which is more nuanced and features some lovely woodwind colours. It's "the real McCoy".
"Get Out Of Town" – 1938. This song may be as close as Porter ever came to writing a "jazz tune" and it sounds much more modern than 1938. It's A-B-A-C and, yet again, it shows another side of his major-minor compulsion. It begins in minor with chromatic passing tones and eventually works its way around to the relative major, but the second A can be played in either minor or major, which is quite unusual. Here's a favourite version of it by Gerry Mulligan from JERU, an album I like so much I wrote a whole post about it. He's joined by Tommy Flanagan on piano, Ben Tucker on bass, Dave Bailey on drums, and Alec Dorsey on conga.
"Everything I Love" – 1941. I would have guessed this to be a more recent song, but that could be said of many Porter tunes. It's an A-B-A-C form but quite unusual in that only the first four bars of each A section are the same. And it has some lovely key changes: from E-flat to G-flat in the first half, and from E-flat to G in the second. All of these features have made it a favourite among jazz players of several generations. This is certainly true around Toronto, which may be mainly due to Ed Bickert's version on the aforementioned PURE DESMOND. Again I was surprised this wasn't available separately on YouTube. I found a few others, including a very subdued treatment by Bill Evans on his HOW MY HEART SINGS album. Then I found this version by Keith Jarrett that I'd forgotten about, from his LIFE BETWEEN THE EXIT SIGNS. This was made in 1968 just before Jarrett became a major star, and also before he discovered the term "standards". He's joined by Charlie Haden and Paul Motian and the trio's rendition is both lyrical and adventurous.
"You'd Be So Nice To Come Home To" – 1942. This A-B-A-C song also sounds like a more modern work, and shows yet another wrinkle in the major-minor business. It begins in G minor, modulates down a major third to E-flat major and eventually ends up in the relative major of B-flat. I first came to like it when I heard Paul Chambers play it on his BASS ON TOP record years ago. There's a better version that also benefits from Chambers' presence, on ART PEPPER MEETS THE RHYTHM SECTION. It may be the greatest pull-a-rabbit-out-of-a-hat record ever made. Chambers, Red Garland, and Philly Joe Jones were in L.A. playing with Miles Davis, and Lester Koenig of Contemporary Records arranged for the date without telling Pepper about it until the morning of, for fear he'd "get nervous". Meanwhile Pepper, sick and badly strung out, hadn't touched his alto in about two weeks, in fact he'd left it lying around assembled in the open case. When informed of the session, he flew into a panicky rage and tried to warm up, only to have the mouthpiece cork break. So….. not feeling too well, broken horn, out of shape and no preparation, and all he had to do was go record with the heaviest rhythm section in the world at the time. No problem, ma, piece of cake………
"I Love You" – 1943. Believe it or not, this splendid song was from a show called Mexican Hayride; that's show business for you. It's one of Porter's most performed songs, and for good reason, it abounds with interest. It's another A-B-C-D form, with hip minor-harmony approaches to the tonic F major chords and a dramatic key change to A major, which launches the soaring bridge. And the four-bar turnaround out of the bridge offers enough harmonic flexibility to satisfy any chord-hound. It's been recorded umpteen times, but I love this version by Art Farmer, from one of his best records, MODERN ART. The front-line collaboration with Benny Golson led directly to the formation of their Jazztet, and the record also benefits from a very frisky Bill Evans, with Addison Farmer on bass and Dave Bailey on drums.
"Every Time We Say Goodbye" – 1944. This is from Seven Lively Arts and, along with "Night and Day" and "I Concentrate On You", represents to me the height of Porter's achievements as a songwriter. I was wrung out after playing it with John and Reg last Saturday, and said, "You just can't write a song any better than that." In this case, Porter explores his major-minor fascination in the words, with the immortal phrase "There's no love song finer, but how strange the change from major to minor…". No less an authority than Stephen Fry considers this among the greatest passages ever written in the English language. So, we need to hear the words, and I've chosen this version from the well-known duo record RAY CHARLES AND BETTY CARTER, which also yielded their celebrated take of "Baby, It's Cold Outside". I'm a fan of Betty Carter only to a certain extent, but I love the sound of her voice on this, and her small melodic variations.
"All of You" – 1954. This was perhaps Porter's last truly great song. He would live for another decade, but the deaths of his mother and wife in the early '50s, followed by a long bout of severe health problems, left him unproductive after 1958. It's an A-B-A-C form and has a light soft-shoe quality but with darker underpinnings, such as the use of minor-seven-flat-five chords and the brooding B-flat bass pedal that can be played under the A sections. By far my favourite recording of it is by Miles Davis from his first Columbia album ROUND ABOUT MIDNIGHT, made just as he was becoming a fully-fledged jazz star in 1955. This is a rare example of a jazz musician recording a show tune that was hot off the presses. I realized recently after many years that this is my favourite Miles record. It's sacrilege, I know, but I like it much more than KIND OF BLUE. What can I say? I'm a Philly Joe Jones fan, I like chords better than modes, and "Round Midnight" is a way better tune than "Blue In Green". Anyway, this graceful version of "All Of You", with its many dancing subtleties and funky extended tags, is a big reason why.
So, as these clips demonstrate, Porter's shorter songs work beautifully for singers and instrumentalists alike, and in straight or exploratory treatments. So do his longer ones, but there's something to be said for brevity. Clearly, his songs and jazz have been bound up together for years. The 'imperfect art' was in full swing, so to speak, by the time he was established in 1928. With the foundations laid and the walls up, the music would have developed on its own without him. But not as richly: the house of jazz may have been built, but Cole Porter's many songs helped make sure the cupboards were less bare, that the liquor cabinet was well stocked and the furniture more elegant.
                                                     ***
In the Still-Born of the Night. This story demonstrates the pitfalls of long-meter and may mark the beginning of my mild obsession with the importance of getting tempos right, or at least close to right. I've come to feel that wrong tempos are often too fast for the given song, but this is an instance of one being played m-u-c-h t-o-o s-l-o-o-o-o-w-w-w.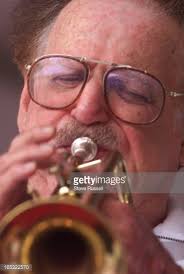 Way back around 1980, I got a call from Paul Grosney to do an unusual one-nighter. "Groz", as he was known, was a good jazz trumpet player who did a lot of jobbing back then and he also booked the jazz club Bourbon St, where I worked often. He could be prickly and had a temper, but he was also funny, loved good musicians and could be very generous to them. He certainly had as positive an impact early on in my career as anybody I can think of. Groz suggested I bone up on Cole Porter tunes for this gig, then explained. The guy who hired us was quite wealthy and the occasion was a 40th wedding anniversary party he was throwing for himself and his wife, both Porter devotees. He asked that we play only Cole Porter songs, or at least as many as possible.
The gig was at the very posh banquet facility of some golf & country club or other and was quite formal, with about a hundred guests in tuxes and gowns. Groz had hired his old sidekick Phil Antonacci on tenor, Charlie Mountford on piano, and Jerry Fuller on drums. Nice guys and good players all, but I was particularly glad to see Charlie. He had a mild, cheerful manner and played in a tasty, swinging style that suggested a slightly more polite Red Garland. But most of all, he knew hundreds and hundreds of tunes inside out and was very amenable to guiding young bass players like me through them, on one condition: you had to own up to not knowing the tune. As long as you did that, Charlie would point to the upcoming roots with his left pinkie and make it easy as pie, otherwise you were on your own. Naturally I hadn't done as much boning up on Cole Porter as Groz had suggested and I knew a lot fewer tunes back then, so I warned Charlie I'd be leaning on him a little that night and he smiled and said "You got it, just say the word."
In the middle of the gig Groz was playing a fairly slow ballad – "Every Time We Say Goodbye" as I recall. He played the melody then blew a nice chorus and as it was coming to an end we expected Phil to take one on tenor. But no, he had medley ideas. He turned to us and called "In The Still of The Night" in E-flat, before anyone could protest. "Still" is one of the 72-bar Porter marathons I mentioned earlier, and has a fairly repetitive and static melody in spots. It would work at a tempo about seven times faster than the one we were playing, but at this crawl it was like taking a dead dog for a walk. It sounded like this: "In ……..the……..still……….of………. the…………. night………………..
As panic set in after about two bars, both Charlie and Jerry barked at me: "Steve, play in four!!". This was a good idea, except I didn't know the tune and would have a hard time putting together walking bass lines when I didn't know what the next chord was. Charlie sensed this and came to the rescue – "E-flat major seven……stay there, stay there…..A-flat seven for two bars…… E-flat again……..wait, stay there……. keep it movin'…….".
By the time we finally got through the first sixteen bars of this quicksand, Charlie's face was beet-red and he was sweating bullets. It was glistening on his wide brow and his hair was soaked. He looked the actor Jack Weston, about to melt.
Meanwhile Jerry was kind of giggling and cursing at the same time, just barely holding on. At one point while keeping time with one hand, he took one of his brushes, retracted the metal needles, then "injected" them back out against his outstretched arm in a junkie gesture: I'm noddin' off here, Phil. Death, where is thy sting?
Groz was standing with his arms crossed, just staring daggers at Phil, then looking at us with a helpless shrug – what the %$#* is he thinking? And all the while Phil was oblivious to our struggles to move this along, eyes closed and luxuriating, as he often did, in his big Coleman Hawkins sound playing the melody.
It was painful but really funny at the same time, just amazing how a tempo could be perfect for one song and so horribly wrong for another. I was hyperventilating, beginning to see a new and different set of colours while wondering if rhythm was just an illusion. And whether chords actually existed, or were maybe just random groups of notes that bumped into each other willy-nilly, then hung in the air like bad smells.
About a day later we came to the bridge: "Do………..you……….love……….me, ………..as…………..I…………..love………..you……….". By this point there was also some comedy on the dance floor, as the swells tried to fox-trot to a melody that was moving along like drying cement, or the plot of one of Thomas Hardy's longer novels. There were some bemused looks and a few of them were just standing there, holding on to each other glumly and kind of lurching to and fro like zombies.
There were still acres of melody to come and we were terrified that Phil was actually going to blow a chorus on this dirge, which might have made time go backwards. But Groz waved us to a stop at the end of the chorus – whew – and called a break. He knew the rhythm section was dead and badly needed a drink.
Besides, Phil needed a wee chat. As Charlie, Jerry and I made a beeline for the bar, we heard Groz start in: "Phil, step into my office…. if you ever call a long goddamn tune at a slow tempo like that again, I'll kill ya". And Phil: "But gee Groz, I thought it sounded nice." "Yeah Phil, sure, nice like a funeral for somebody who died three fucking weeks ago!". And on and on; it was beautiful, all good ripe stuff.
Drenched and still dazed, we rhythm pals ordered drinks to reclaim life and were about to down them when Jerry puffed out his cheeks and muttered, "Jesus, that's an hour of our lives we'll never get back."
                                                         ***
For those interested in catching John Alcorn's trio in action at the 120 Diner, the doors open at 5:00 and there are two forty-five minute sets, at 6:00 and 7:15. The cover is $20, but rest assured all of it goes to the band. And frankly, we deserve it. As befits a diner, the food is unpretentious but very good, and reasonably priced. Or you can forego eating altogether and stick to the usual alcoholic libations, which some poor misguided souls consider optional. In the coming weeks we'll be doing an evening of songs with lyrics by Dorothy Fields and one devoted to Johnny Mercer, and possibly an evening of the best of the Great American Songbook. If we're held over after March, we may do "John Alcorn sings the phone book" – tunes beginning with "A" and moving through the alphabet week by week. One thing's for sure: no matter how the repertoire is organized, we'll run out of gigs before we run out of songs.
© 2017, Steve Wallace. All rights reserved.