To me, the most surprising fact in baseball history – and that's saying something – is that Mel Ott never won an MVP Award, not one. He led the National League over 20 times in various categories such as home runs (6 times), RBI (once), runs scored (twice), walks (6 times), on-base percentage (4 times), and slugging (once). Yet, not only did he not win an MVP Award, he never even finished as high as second in the voting, which is even more unbelievable. I had no idea of this until I looked him up on baseball-reference.com, which lists how a player fared in MVP voting anytime he finished within the top 20.
I just assumed a player as great as Mel Ott had to have won an MVP at least once. I mean, when he retired in 1947, his 511 home runs were the National League record – the next closest guy was Chuck Klein with 300 – and only Babe Ruth (714) and Jimmie Foxx (534) had hit more, but in the other league. Ott's record stood for almost 20 years until Willie Mays broke it in 1966. And in 1952 he was comfortably elected to the Hall of Fame in his first year of eligibility, so it's not as if the writers had anything against him or anything.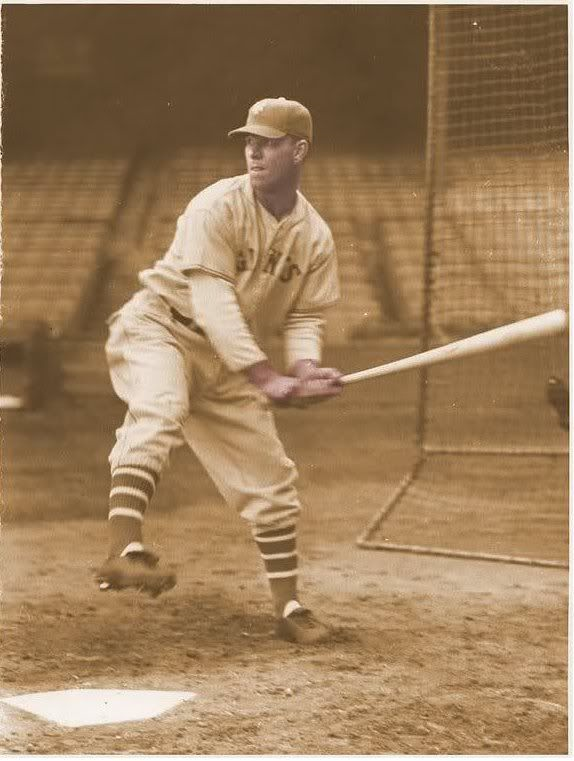 The main problem was that whenever he had a great year, somebody else generally had an even better one. His best years came between 1929 and 1938, the peak of a hitting-power explosion across baseball that saw reams of guys blasting the ball all over the place, so Ott didn't particularly stand out. He also had to compete with pitchers, as there was no Cy Young Award back then. Great pitchers were in the MVP mix and rightly so. The ace of a staff might make 45 starts a year and throw 300-plus innings facing all those sluggers, so they deserved consideration.
Ott might have legitimately won the award in 7 seasons – 1929, 1932, 1934, 1936, 1937, 1938, and 1942.
In 1929 he had his first great year at age 20 – .328, 42 HR, 151 RBI, 138 runs scored – that says MVP, right? Wrong. Rogers Hornsby hit .380, with 40 homers, 149 RBI and 156 runs, plus his Cubs won the pennant, so of course they gave him the MVP even though he was the biggest asshole in baseball. But Ott only finished 11th in the voting – huh? Maybe the writers thought he was a flash-in-the-pan.
In 1930 there was no MVP award in either league, as they were revamping the voting, so scratch that.
Ott had a really good year in 1932, hitting .318 with 38 homers, 123 RBI and scoring 119 runs, but they gave the award to Chuck Klein, who had a better one – .348, 38, 137 RBI and 152 runs scored. But Ott finished a distant 10th in the MVP voting, which is just criminal. Even the 22-year-old Billy Herman – albeit a terrific all-around second baseman – finished 9th in the voting with numbers which paled in comparison to Ott's – .314, 1 HR, 51 RBI, but a whopping 206 hits. I just don't get it.
Ott's Giants won the pennant in 1933 but he didn't have a particularly good year by his standards. However, his teammate, pitcher Carl Hubbell did, leading the league in wins (23), ERA (1.66), innings pitched (308.2) and shutouts (10), with 22 complete games, earning him the MVP. Hershiser, Shmershiser.
In 1934, another great pitcher stepped up: Dizzy Dean. Ott led the league in homers and RBI and slugged .591 but Diz went 30-7 and pitched till his arm fell off in leading the Cards to a pennant, so of course they gave him the award; they had to. But Ott finished only fifth in the voting and here's the really galling part: his teammate, Jo-Jo Moore, who didn't lead the league in anything, finished third. What the? I mean, Jo-Jo was a good ballplayer and everything, but he wasn't fit to carry Ott's jockstrap.
In 1936 the Giants won the pennant again and once more Ott's teammate Hubbell outdid him, winning the MVP and the pitching Triple Crown – 26 wins, .813 winning percentage, 2.21 ERA. Verlander, Shmerlander.
The Giants won again in 1937 and Ott co-led the league in homers, but guess what? Joe "Ducky" Medwick won the Triple Crown – .374, 31, 151 RBI (also leading in runs and doubles for good measure) so naturally he won the MVP.
Ott likely should have won the award in 1938 – he led the league in homers, runs scored and OBP, but the Giants slipped to third place. Catcher Ernie (The Schnozz) Lombardi won the NL batting title, hitting .342, and also the MVP. Which I have no beef with, really. Lombardi was a great hitter, and a catcher winning a batting title – especially one as slow as Lombardi – is flat-out impressive. Plus his Reds improved from last to fourth in the league.
After that, the Giants began to slip and Ott started to slow down a little. He might have won the MVP in 1942, but they gave it to pitcher Mort Cooper, who was sensational in leading the Cardinals to a pennant. Fair enough.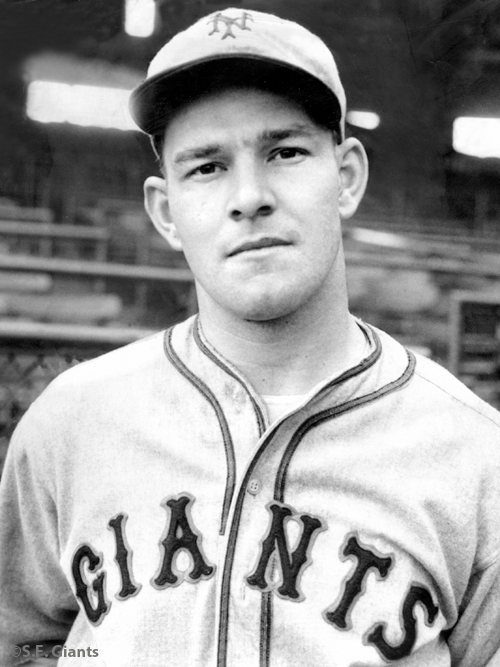 Apart from the stiffness of the competition, I think Ott suffered from four other problems having to do with the perceptions of the baseball press at the time.
One, his home field for his entire career was the Polo Grounds, which had very shallow fences in left and right field less than 300 feet from home plate. Ott was a left-handed pull-hitter and there was a perception that he benefited from hitting a lot of cheap homers to right field at home. In the ultra-sensitive – not – parlance of the day, these were called "Chinese" home runs – real nice. This no doubt hurt him some, even though he hit 511 career homers as a small guy – just 5'9" and 170 pounds.
Two, while the Giants won three pennants in Ott's first twelve seasons, they were not the dominant team during his career that they had been 1903-25, when they won eleven pennants and were the aristocrats of the National League. Despite his best efforts, the Giants faded from contention during the latter part of his career. In those days, as now, winning an MVP award was often tied to playing on a pennant-winner and as we've seen, Ott's best years did not always coincide with his team winning a pennant.
Three, apart from his power, RBI production and superb defense, the core of his greatness was his ability to get on base at a .414 clip, walking almost twice as often as he struck out. But during his time, nobody cared about OBP, in fact that number didn't even exist. They valued batting average and run-production, in that order. Ott's career BA is .304, which is really good, but it didn't stand out in his time when any number of guys were regularly hitting .350 – .380. Ott never did that. We look at his .414 OBP now and are awed, but in his time it meant little.
Four, his almost mechanical consistency worked against him. He hit .300 with 30 homers and 110 RBI and 110 runs scored like clockwork and was taken for granted. "Oh, there goes Master Melvin again, hitting 35 homers with 125 RBI – ho-hum, I'll put him down for seventh".
None of this is important in any way and I'm not all that worked up about it despite my little rant. It just surprised me and I found the possible reasons interesting. Mel Ott was not the kind of player who can be judged on the basis of one particular great season or another – he had a lot of them – but rather on the body of his entire career. He is likely the only Grade-A, first-ballot Hall-of-Famer among position players to have never won an MVP Award. Despite this, I bet he slept well at night. He's certainly sleeping well now.
© 2019, Steve Wallace. All rights reserved.